Our Mission - Quality Quilting & Sewing Supplies & Lessons
My mission is to serve others in their sewing endeavors in such a way that God is glorified as He brings a profit to my efforts. My desire is for The Sewing Basket to be a respected and admired business because of God's Hand in it. It brings a smile to my face and joy to my heart to see the excitement and enthusiasm of my students when they are able to answer the question, "Where did you get that?" with "I made it myself! We carry beautiful quilt kits, quilting fabric, and notions!
About The Sewing Basket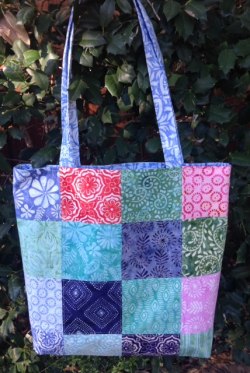 The Sewing Basket is a small business that provides lessons in the fabric arts that include quilting, garment construction, crafts, and home decorating. Lou Ann Rudeseal is the owner and teacher. Her classes include weekly classes for children, teens, and adults; weekly and monthly classes for quilters, and specialty classes in quilting, garments, and crafts. She is certified as a Martha Pullen Bernina Licensed Teacher which has equipped her to teach heirloom sewing. She specializes in providing quality quilt fabrics and quilt kits featuring Moda 100% cotton fabric.
Lou Ann has especially enjoyed teaching beginning, intermediate, and advanced quilting and piecing techniques. Classes are available in beginning piecing and patchwork, rotary cutting, paper piecing, hand and machine applique, and quilting with a domestic sewing machine.
I have absolutely loved this sewing class! It has been the thing that I look forward to most on Thursdays because I knew I was going to see friends, make cool stuff, and have lots of fun. I think my favorite projects have been the clothes for us. It's fun to pick out the fabric and cool to know that when I show off my new skirt, I'll be able to tell everyone that I made it myself! I also liked how you showed us how to do everything and encouraged us when we did something wrong. You are the best sewing teacher ever!

-Heather
Join the Fun - Quilt Kits, Bag Kits, Sewing Fun!!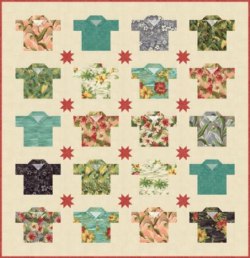 The other joy has been to teach others how to make quilts. This instruction includes rotary cutting, machine-piecing, "sandwiching" the layers, quilting, and binding them. These classes have encompassed those for adults, mother/daughter groups, teens, and children. Shown is the Sunshine Quilt Kit featuring Moda fabric.
The Sewing Basket exists to help you learn to sew, piece a quilt top, quilt, rotary cut, and more, and to LOVE it! We feature beautiful Moda fabric and quilt kits for beginner, intermediate, and advanced quilt makers!